Beyond


Bookkeeping

How to partner with your clients, add tremendous value, and
build a profitable business that matters!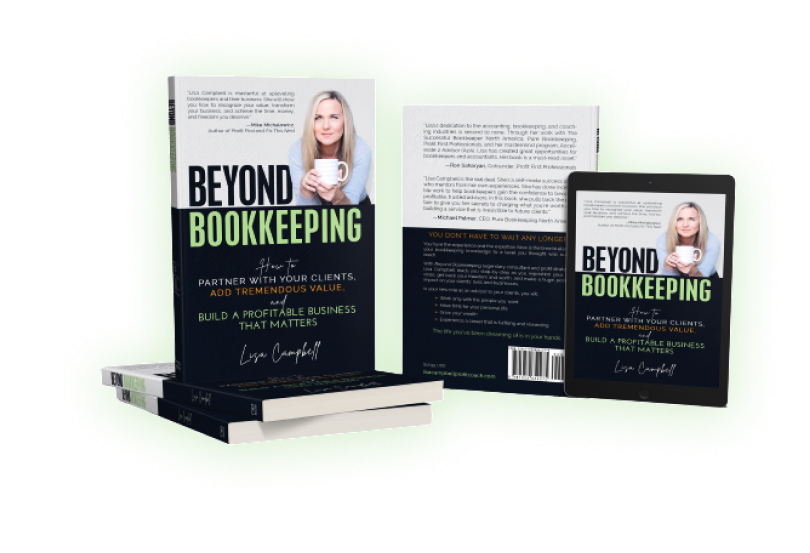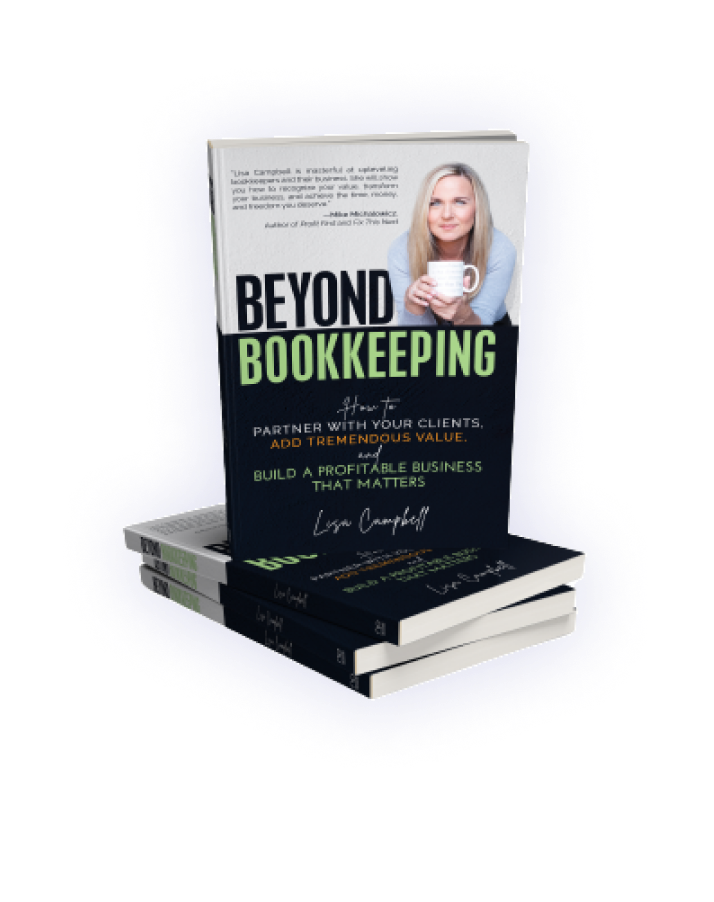 About the Book
You don't have to wait any longer.
You have the experience and the expertise. Now is the time to elevate your bookkeeping knowledge to a level you thought was out of reach. With Beyond Bookkeeping, legendary consultant and profit strategist Lisa Campbell leads you step-by-step as you reposition your services, get back your freedom and worth, and make a huge, positive impact on your clients' lives and businesses.
In your new role as an advisor to your clients, you will:
Work only with the people you want
Have time for your personal life
Grow your wealth
Experience a career that is fulfilling and rewarding

The life you've been dreaming of is in your hands.
With Beyond Bookkeeping You'll Discover How to:
Partner with your clients
Stop selling yourself short
Level up your advisory services
Have a roster of ideal high-ticket clients
Give yourself a raise - right now!
Add tremendous value
Avoid common business-building mistakes
Take back your calendar
Get out of your own way
Love what you do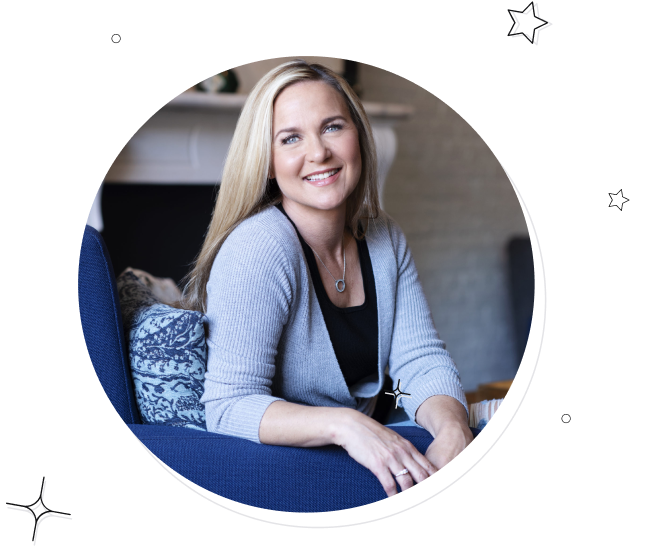 CONTENT HEADER
Who is Lisa Campbell
A Certified Professional Bookkeeper turned Profit Strategist (CPFP Master) after turning her practice into a business that allows her the ability to serve her high-end client's needs as a strategist rather than a bookkeeper.

A guest speaker on countless podcasts, webinars and live training events, Lisa is the Director of Profit First Professionals Canada, The Marcam Group, and Accelerate 2 Advisor. She is also the Head of Mentoring North America for The Successful Bookkeeper.

Lisa is guiding entrepreneurs & bookkeepers to skyrocket their confidence, cash flow and freedom with money, mindset & positioning tools that help her clients prosper exponentially.


FREE MASTERCLASS
Get Out of Overwhelm
To reserve your seat for the next masterclass series with Lisa Campbell, click the save your seat button. We'll send you information and updates via email. This is a FREE learning opportunity that you won't want to pass up.
Mastermind Registration is Officially Open
We only open the doors to the Accelerate 2 Advisor™ Mastermind Program a few times per year and right now is your chance. Participating in the free masterclass series is your success launchpad & the only time we open up to new members. We kick-off our first Jam-Packed Live Session on !