Get Out

Of Overwhelm.

If you're a bookkeeper tired of working in overwhelm on compliance detail, learn how to reposition to high-value advisor correctly with our Accelerator Method Masterclass Series.
| | |
| --- | --- |
| | March 4, 2024 @ 4pm EST |
---
100%
Impact of future business success
---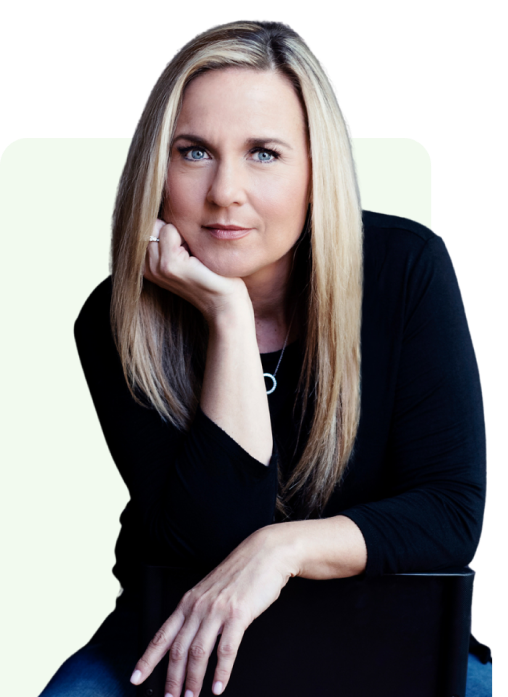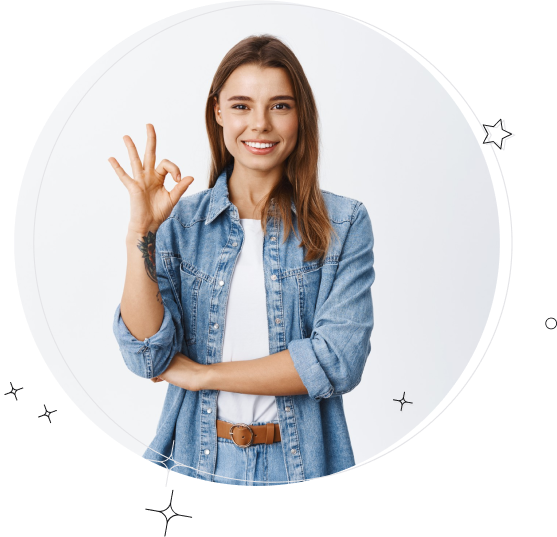 Get the Life/Work Alignment You Deserve
You're working hard, but you're not seeing the results you want. You're feeling overwhelmed and stressed out, and you don't have time for anything else in your life.It feels like you can't win.
You work hard all day long, but then you feel guilty for taking time for yourself. And even when you are working, you're not seeing the results you want.
The Accelerator Method Masterclass Series is a FREE 8-day intensive that will show you how to get out of compliance and overwhelm so you can have the life/work balance you deserve.


In This Masterclass You'll Discover:
The actual step-by-step method to getting out of compliance and overwhelm
How to get that life/work balance so you're not working evenings and weekends!
How to stay on top of everything and meet deadlines automatically
How to reposition yourself as an advisor, get high-end clients and command the fees you deserve
How to use your business as a tool for your high-end strategy
How to go on vacation and not think about work
What
participants

say about Masterclass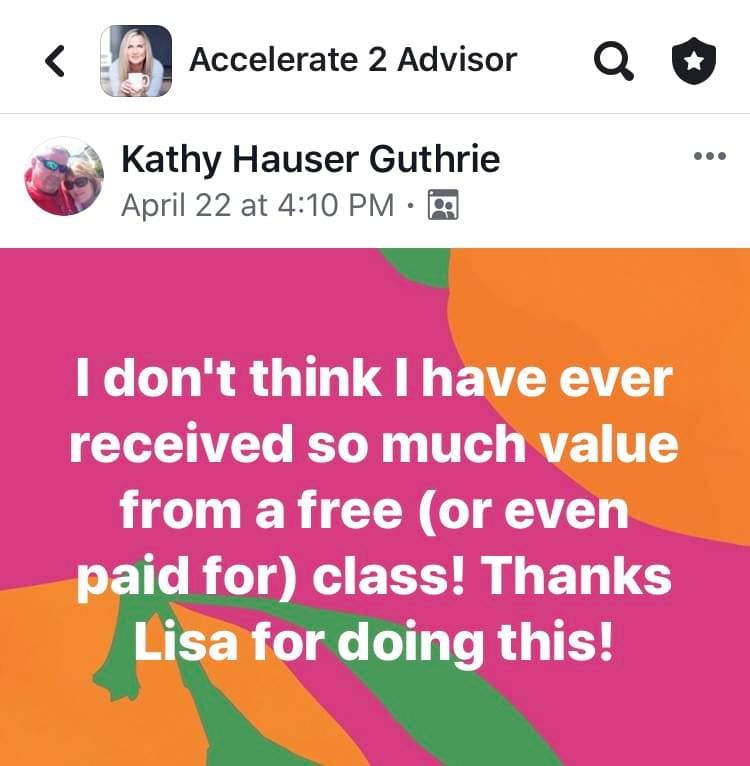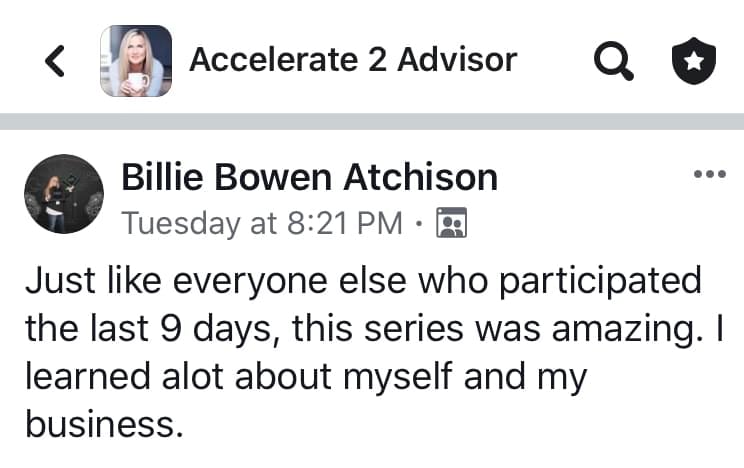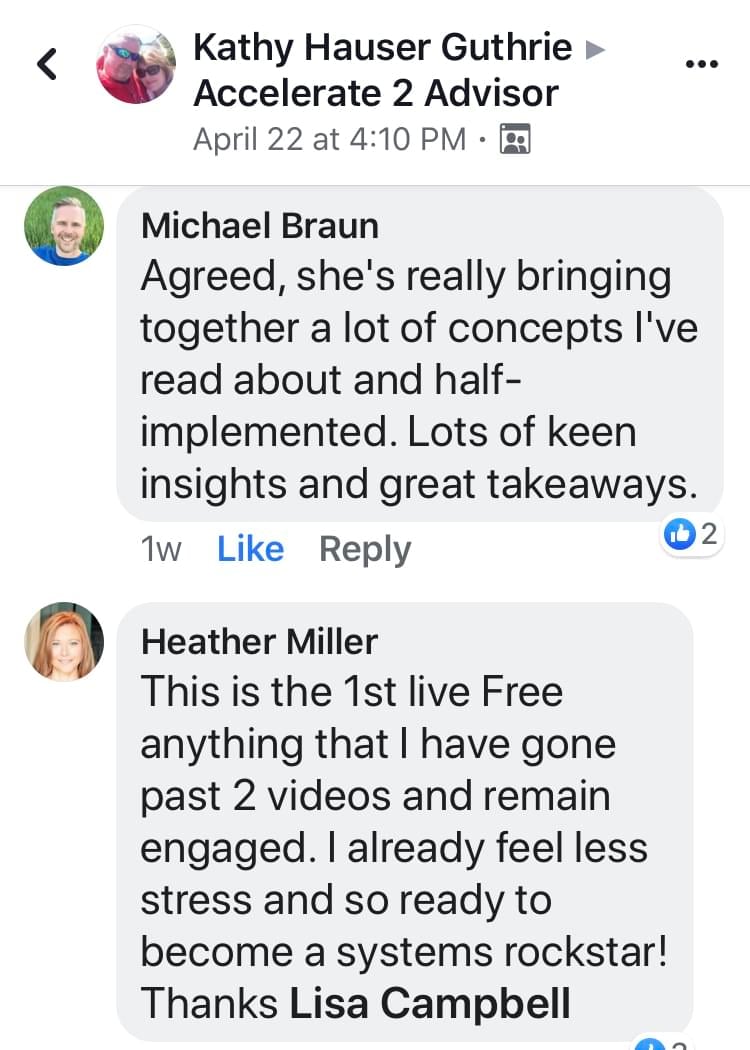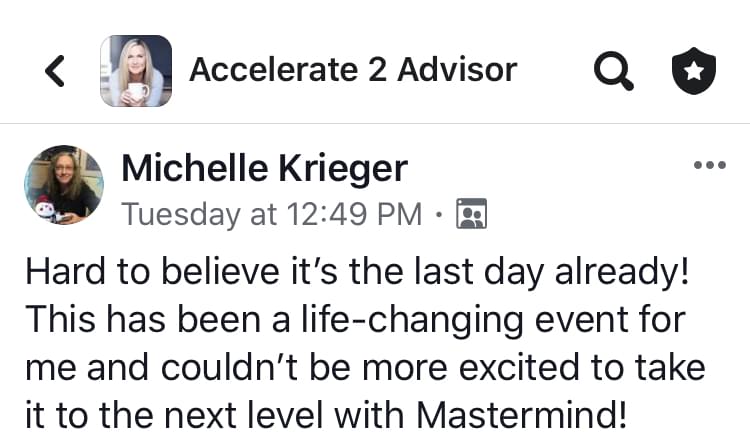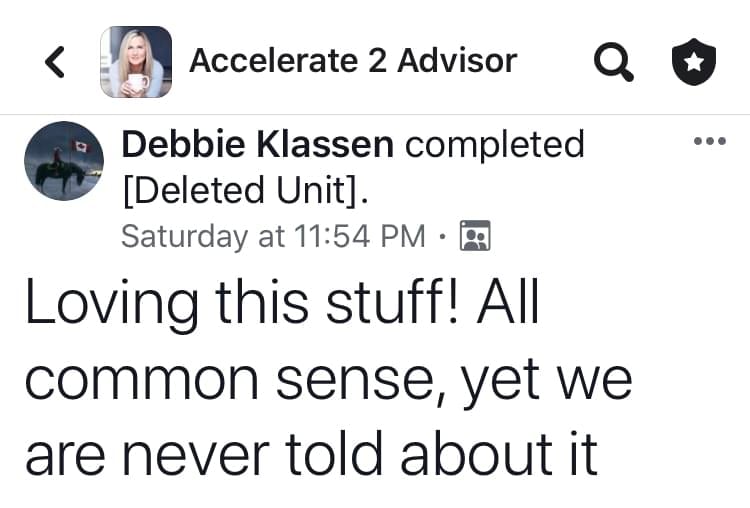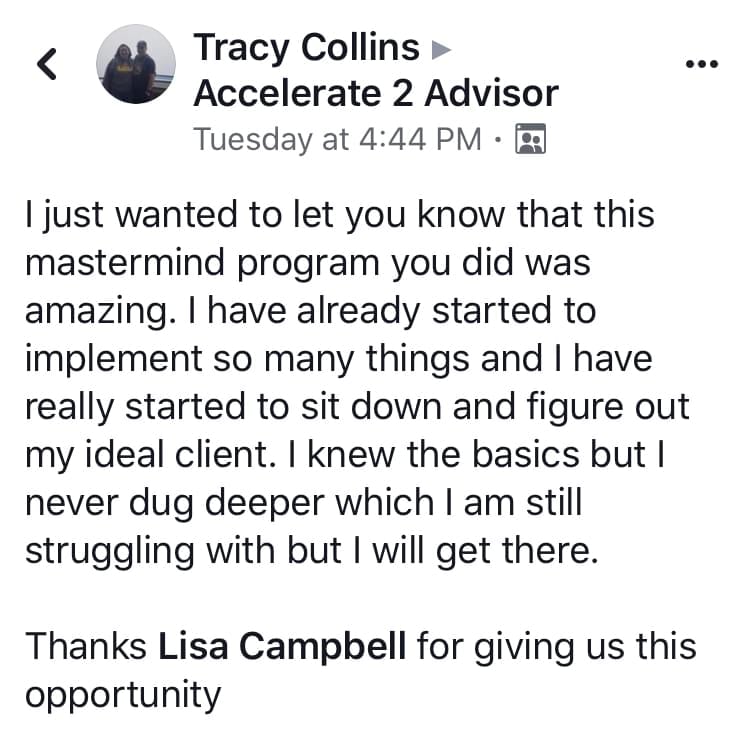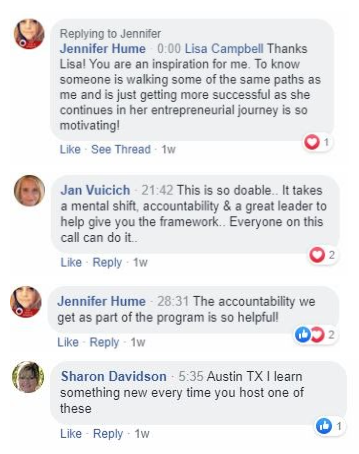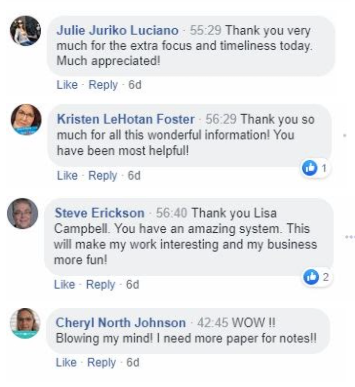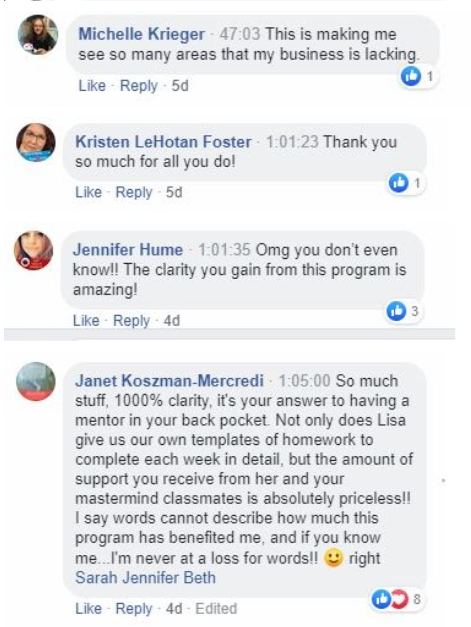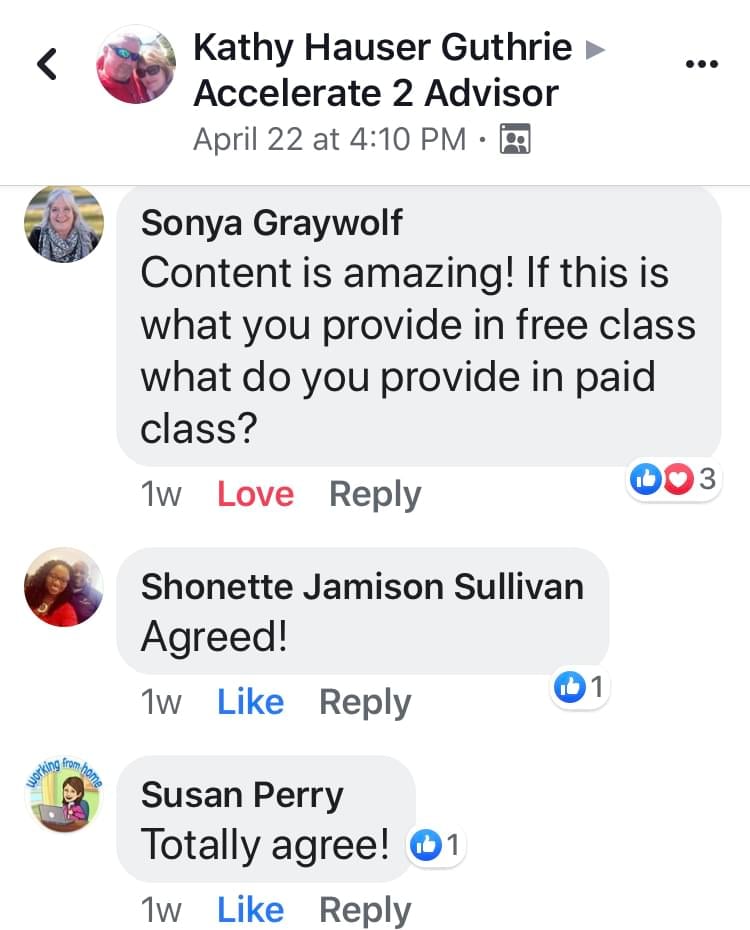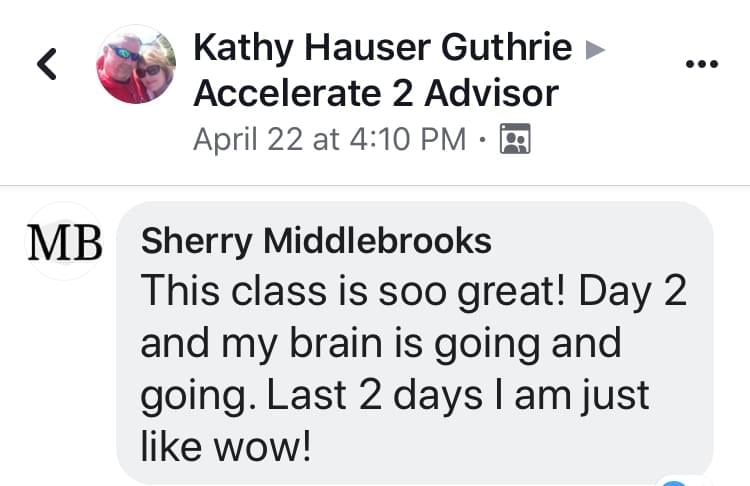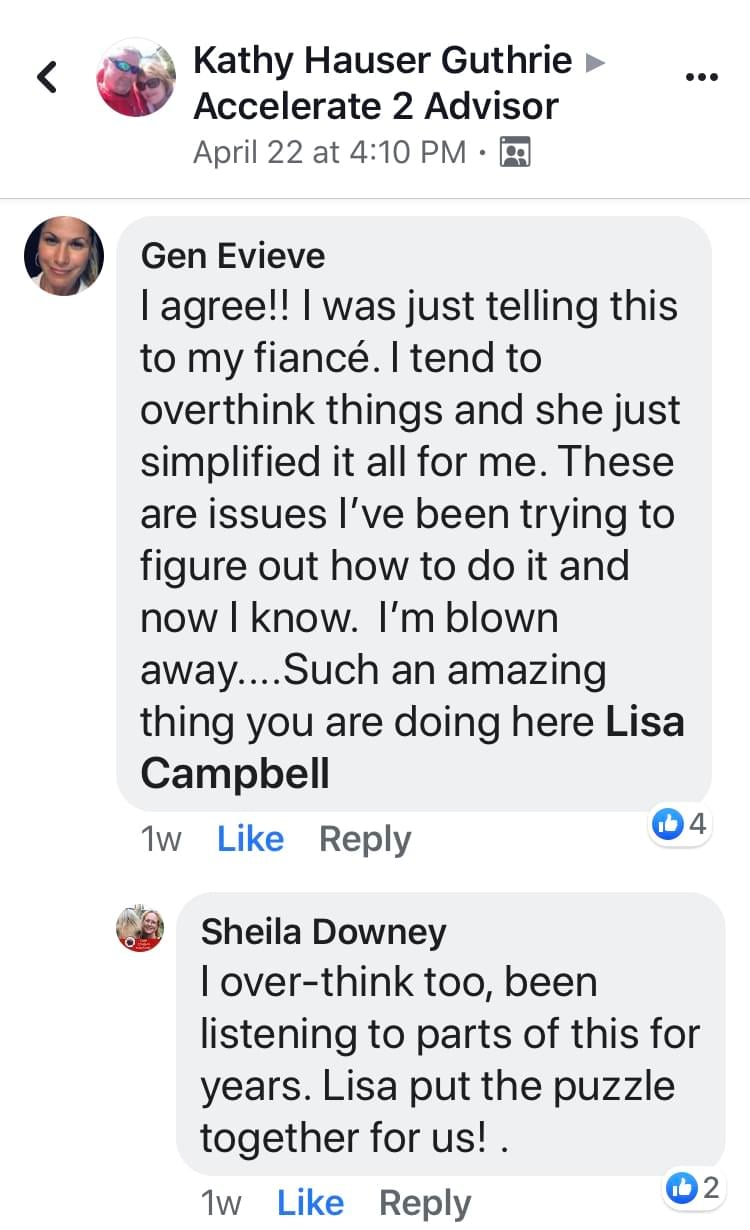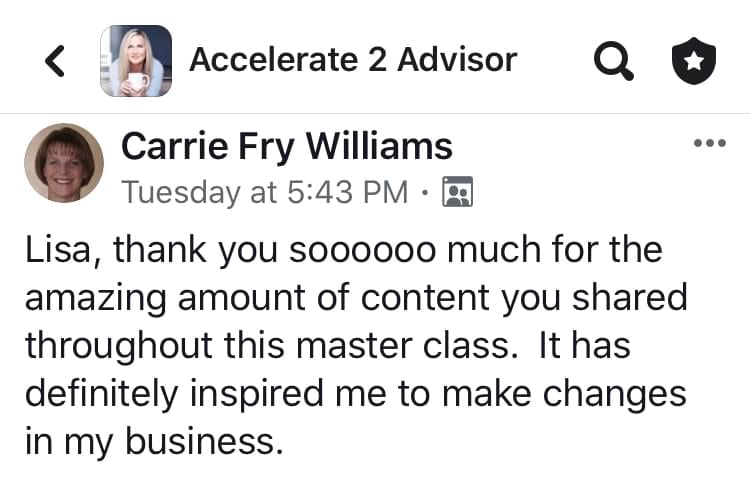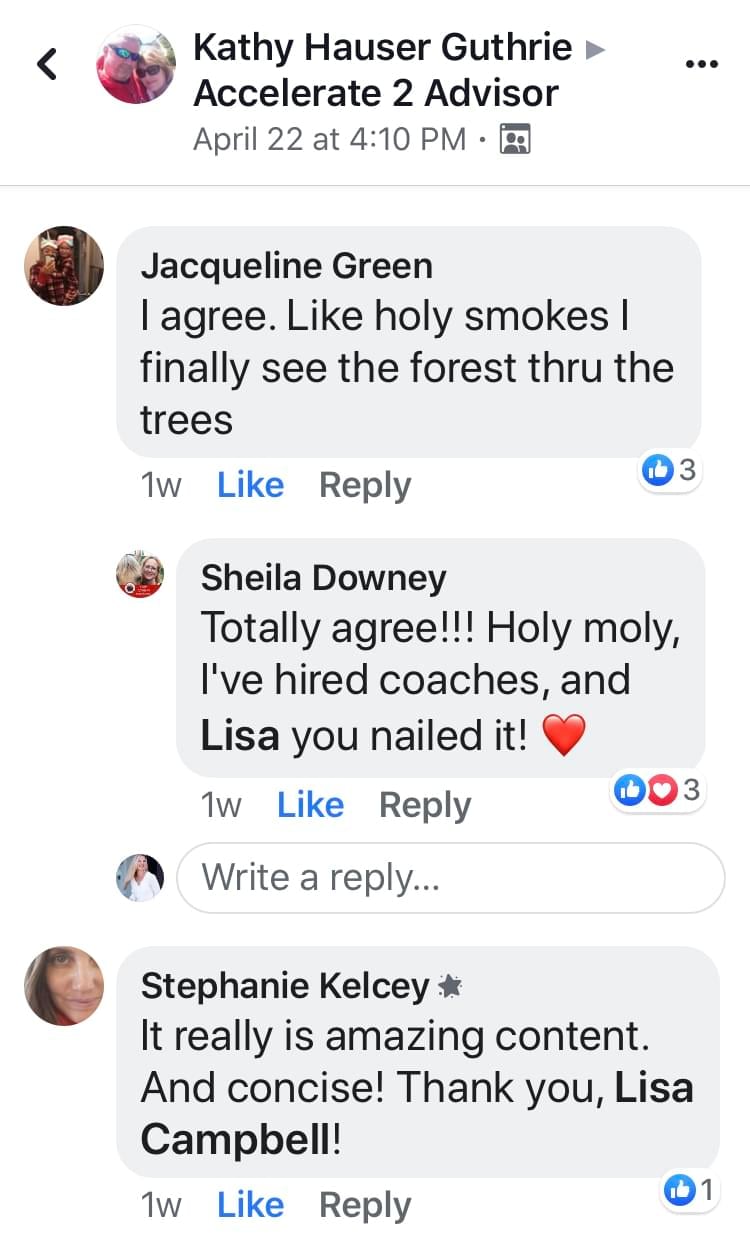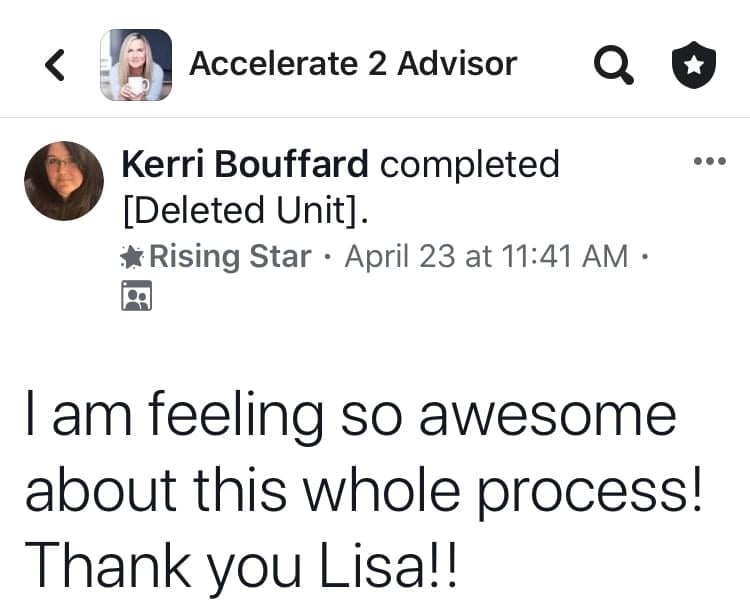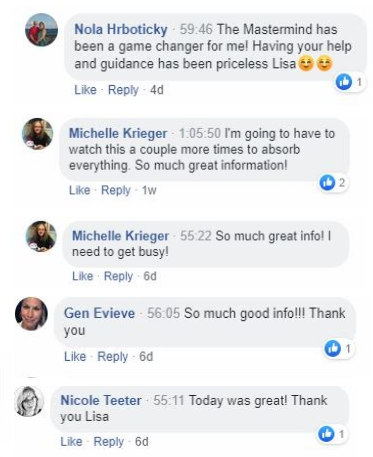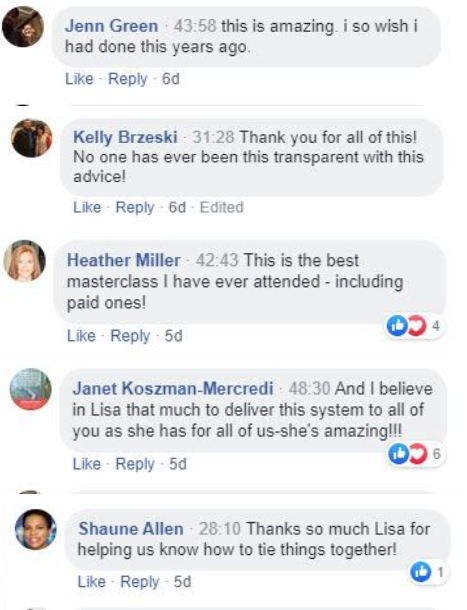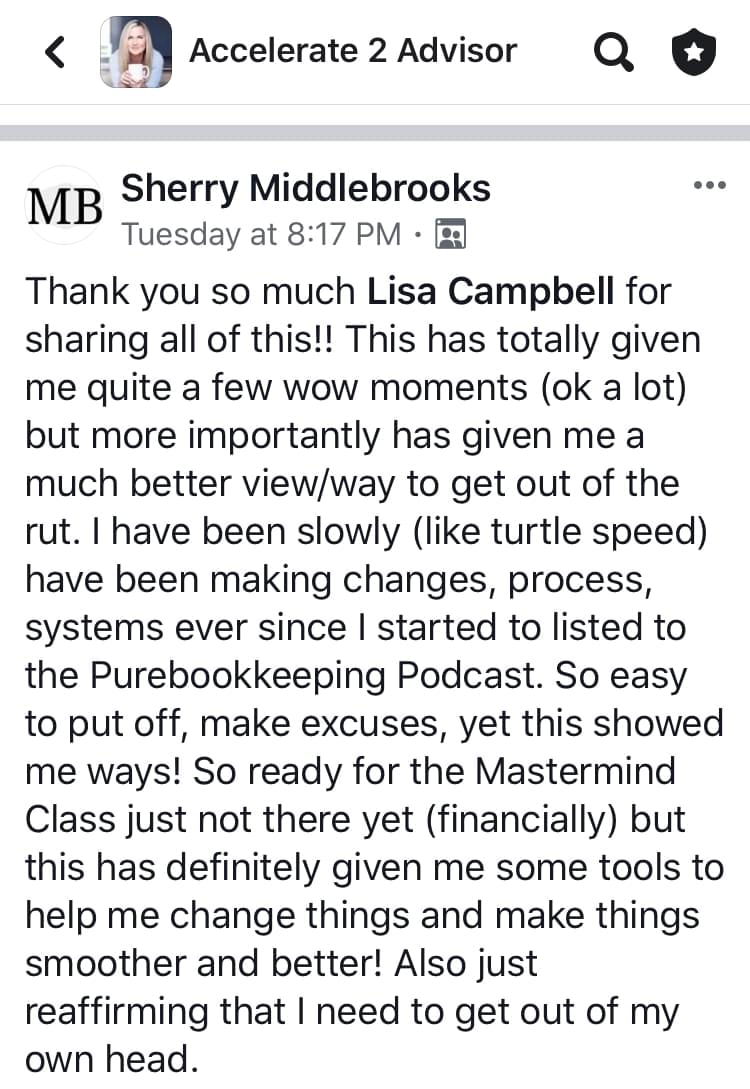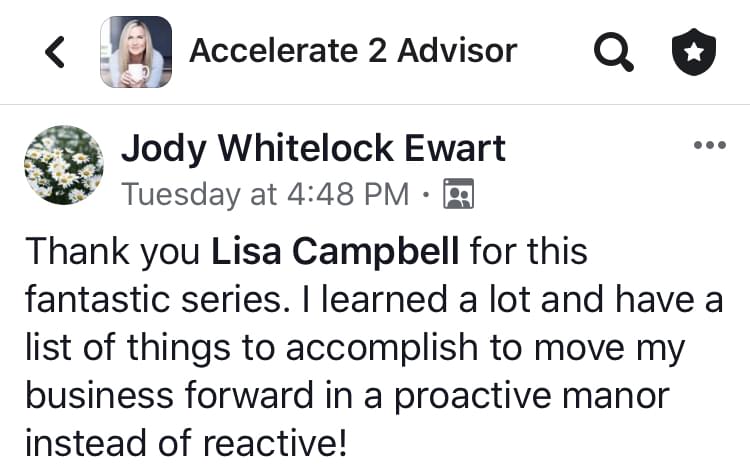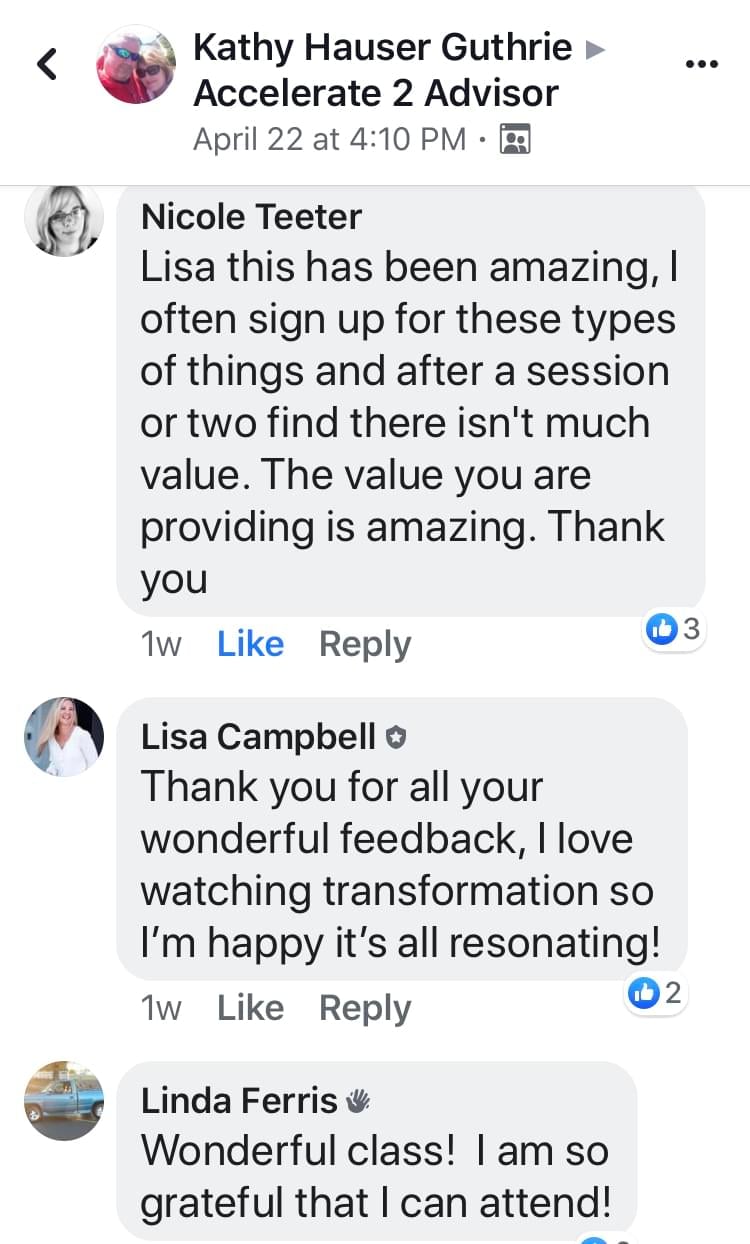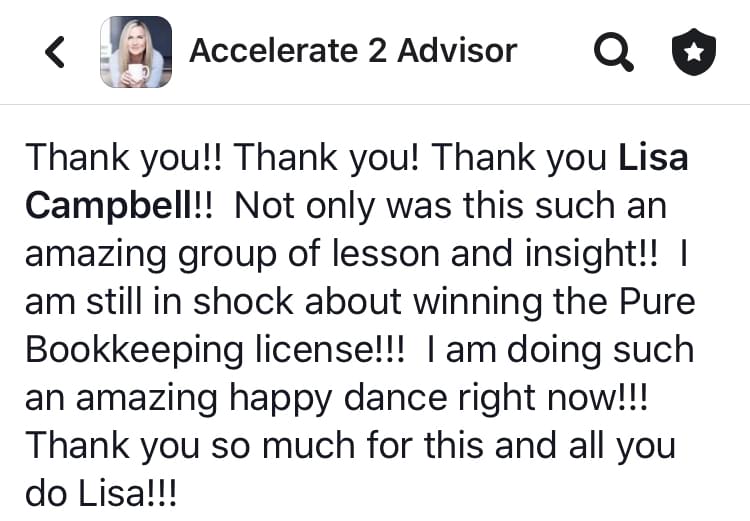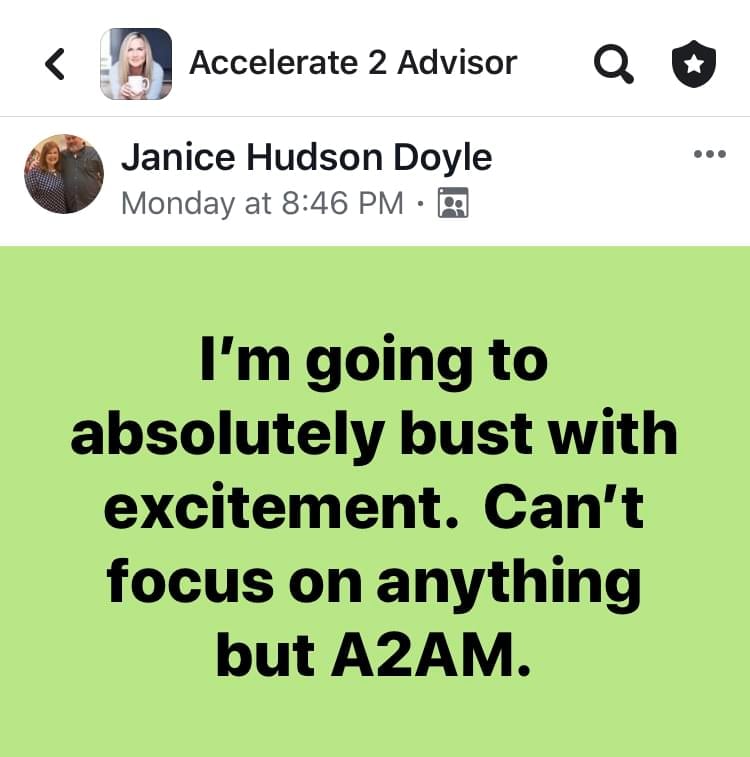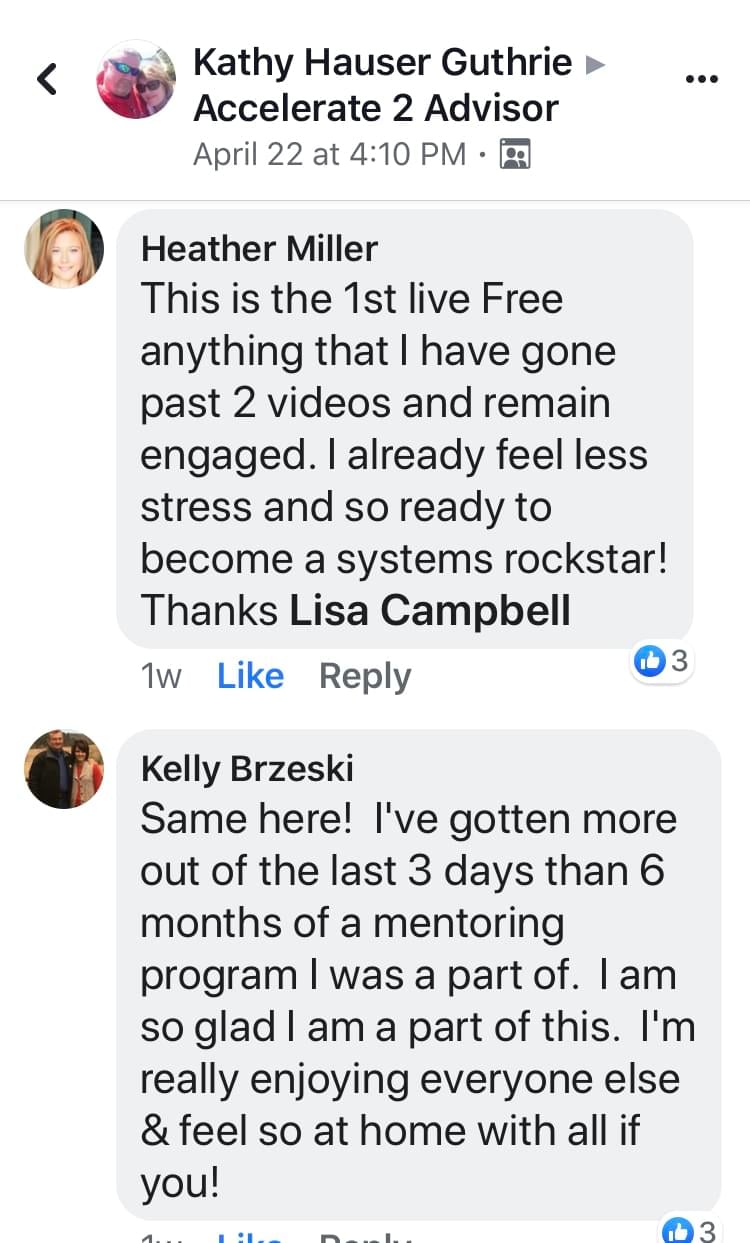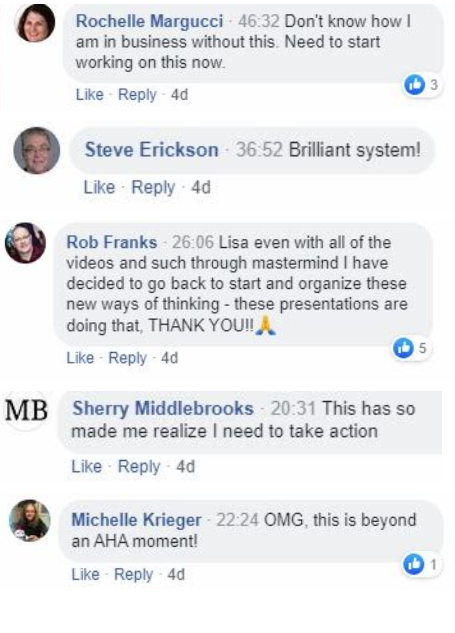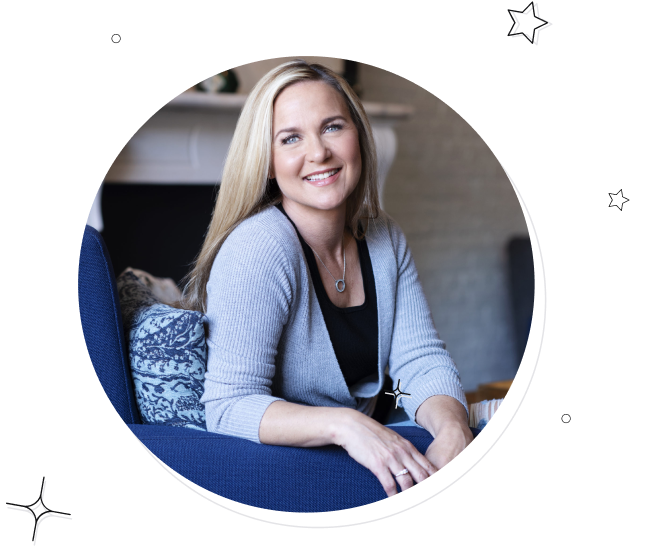 Who is Lisa Campbell
A Certified Professional Bookkeeper turned Profit Strategist (CPFP Master) after turning her practice into a business that allows her the ability to serve her high-end client's needs as a strategist rather than a bookkeeper.

A guest speaker on countless podcasts, webinars and live training events, Lisa is the Director of Profit First Professionals Canada, The Marcam Group, and Accelerate 2 Advisor. She is also the Head of Mentoring North America for The Successful Bookkeeper.

Lisa is guiding entrepreneurs & bookkeepers to skyrocket their confidence, cash flow and freedom with money, mindset & positioning tools that help her clients prosper exponentially.
FREE MASTERCLASS
Get Out of Overwhelm
To reserve your seat for the next masterclass series with Lisa Campbell, click the save your seat button. We'll send you information and updates via email. This is a FREE learning opportunity that you won't want to pass up.